Help wanted ad sparks protest
More than twenty Black students gathered at the Daily Collegian office to protest six "racist" hoax help wanted ads that appeared in the newspaper the day before. Led by Black Caucus President Charles Kennedy, the group demanded a front-page apology for not screening the ads.
The ads were copied from a Cape Town South African newspaper and listed Board of Trustee members' phone numbers as the contacts.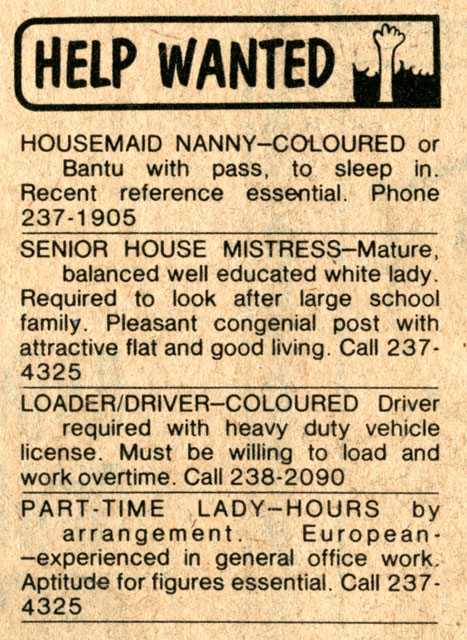 images